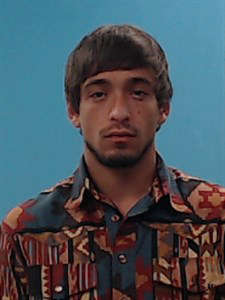 Plea agreement lands Harrison man a six year prison sentence.
Branden Dwain Renly, 23, of Harrison was sentenced to 72 months in the Arkansas Department of Corrections for an incident that occurred in March 2021.
On March 4, 2021, a probable cause affidavit shows the victims of the incident reported that Renly entered the bedroom of Zoe Bagby and Shelton Welsh, who were asleep, and began punching Welsh. He also had a physical incident with Ethan Edmonson while forcing his way into the apartment.
Later that morning Jimmy Bagby, Zoe Bagby's father, came the Harrison Police Station and reported that he had gone to Renly's residence to confront him about the incident and Renly shot at him while Bagby was in his vehicle. Bagby was not shot but did receive some cuts from glass debris.
Renly admitted to law enforcement that he had shot at Bagby and thought that he had hit him in the neck, chest, and possibly the head.
During a police interview Renly reported that he and Jacob Gentry went to Welsh's apartment to confront him about a past incident involving a female that Welsh had been romantically involved with previously. Renly stated that Edmonson attempted to pull him into the apartment when he approached the residence that Welsh attacked him in the bedroom until Gentry told him it was time to go.
Renly also told police that Bagby had exited his vehicle with a firearm and threatened him. At which point he went back inside to retrieve a firearm and then began shooting at Bagby.
Renly was charged with Attempted Murder in the 1st degree, class A felony; terroristic act, class B felony; residential burglary, class B Felony; battery in the first degree, class B felony; battery in the 3rd degree, class A misdemeanor, and felony with a firearm. Altogether the charges posed a potential for a life sentence if he was convicted on all six.
On Tuesday, August 9th, Renly entered into a plea agreement with prosecutors to plead guilty to 3rd degree battery, a class A misdemeanor, and breaking or entering, which was reduced from residential burglary, and is considered a class D felony.
Renly was sentenced to 72 months in the department of corrections and forced to pay nearly $2500 in fines and fees. He is currently being held in the Boone County Detention Center.