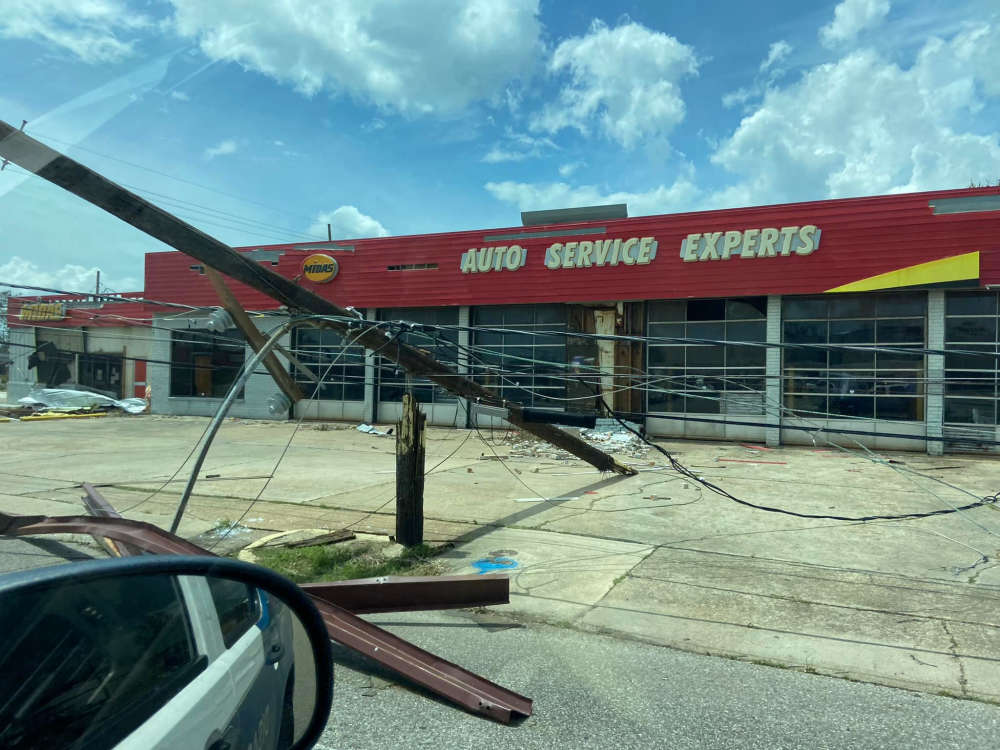 Picture taken by Men in Black Response Team Member Troy Burleson during the trip to aid in Hurricane Ida Relief.
Men In Black Disaster Response Solutions was started by Troy Burleson of Arkansas; they recently helped in the midst of Hurricane Ida.
Glen Redding of Men In Black Disaster Response Solutions appeared on KHOZ's Around The Table on Thursday to talk about the organization. He discussed some previous happenings when helping in the midst of disaster. They provide food, security and anything else needed during disaster. The organization also aids people on dialysis by making sure they have access to what they need in times of disaster. Everyone on the team is either current, retired or reserve police officers. "We're on a mission to make people's lives better," Redding said.
The full interview with Redding is on Around The Table's Facebook Page.