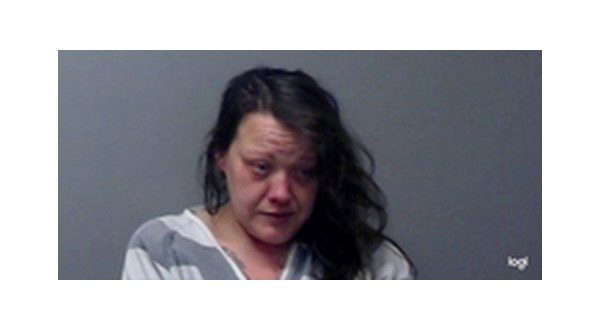 Photo courtesy KTLO
A suspect being transported between law enforcement centers allegedly cuts seat of patrol care with a knife.
The full story from KTLO is below:
A woman taken into custody in Harrison and searched by a female jailer before being transported to Marion County for detoxing allegedly cut the seat of a patrol unit with a fixed blade knife. The knife was found upon her arrival at the jail in Yellville.
According to the probable cause affidavit, 40-year-old Lindsay Berger-Puckett is charged with felony counts of possession of a controlled substance, LSD, and possession or use of a weapon by an incarcerated person.
The arrest of the Harrison woman follows a call to a residence earlier this month along North Allen Street for a report of an "unwanted woman."
Puckett reportedly exited the residence and was observed with a glass pipe, commonly used to consume methamphetamine, sticking out of her bra. The pipe reportedly had a white residue on it.
The homeowner arrived and refused to press charges, with Puckett was arrested on possession charges for the pipe. A search of her person led to the discovery of a tin containing what officers believed to be a type of LSD narcotic.
Puckett reportedly slipped out of her handcuffs in the rear seat of a patrol unit, as the officer spoke with the homeowner. Puckett was transported to the Boone County jail to be searched.
The report notes she refused to comply with commands, leading law enforcement to believe she had concealed items on or in her person. A metal pipe, with a green leafy residue believed to be marijuana, was located.
While en route to Marion County, Puckett allegedly unbuckled her seat belt, started kicking the plexiglass partition of the patrol unit and spat on it screaming, "I have COVID."
At the Marion County jail, it was discovered Puckett reportedly slipped out of her hobble restraints during transit. Once she was removed from the patrol unit, the knife was located on the floorboard, and the seat was discovered having been cut.
Puckett also faces misdemeanors of refusal to submit to arrest, four counts of possession of drug paraphernalia and public intoxication.
Her bond was set at $3,500.