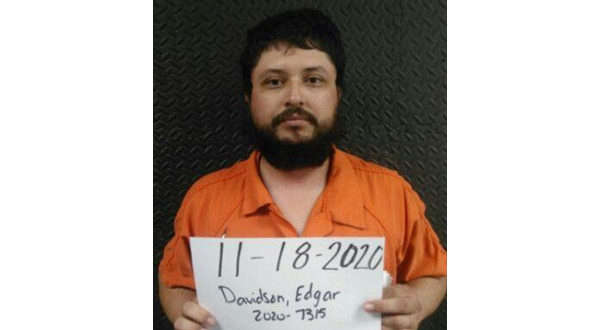 A 32-year-old Harrison man was sentenced to 200 months in federal prison and five years of supervised release this week in U.S. District Court in Fort Smith.
Edgar Benjamin Davidson was sentenced for one count of transportation of a minor with intent to engage in criminal sexual activity. Davidson was arrested in November of last year and pled guilty in March.
Davidson transported the minor from Harrison across state lines to multiple states, sexually assault the minor on multiple occasions.
The Boone County Sheriff's Office and FBI investigated the case, which was "prosecuted as part of Project Safe Childhood, a nationwide initiative to combat the growing epidemic of child sexual abuse and exploitation."
(From KTLO/Associated Press)