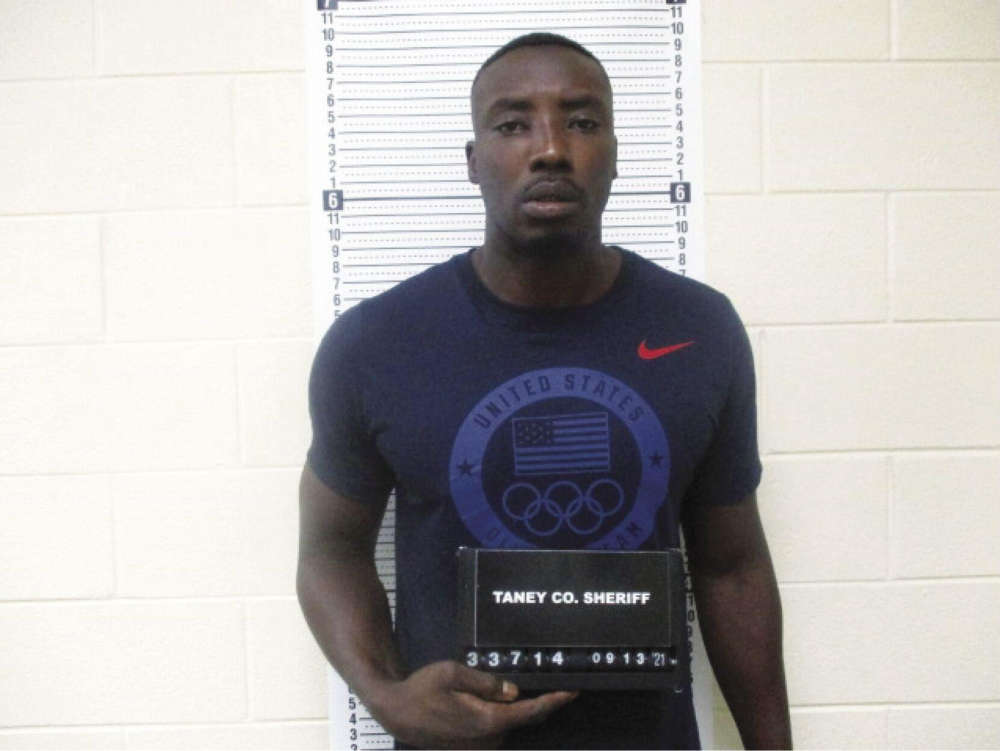 Photo courtesy Branson Tri-Lakes News
A Branson man is in the Taney County Jail facing kidnapping and other charges related to an incident that took place on Saturday, Sept. 11.
The Branson Police Department said in court documents Richard Olufemi Ogunsalu, 31, attacked his girlfriend in a home on Hamlet Road in Branson.
A felony complaint filed in Taney County Court charges Ogunsalu with one count of first degree kidnapping, one count of second degree domestic assault, three counts of third degree domestic assault, one count of first degree stalking, one count of harassment in the first degree, and one count of resisting arrest.
Court documents say that Ogunsalu "did knowingly cause physical injury" to his girlfriend.
If convicted on the kidnapping charge, Ogunsalu could face up to life in prison. The second degree domestic assault could bring two to seven years; the third degree charges could merit two to four years on each count.
The case will be prosecuted by Taney County Assistant Prosecutor Kelli Anderson. No attorney of record is listed in Missouri Casenet for Ogunsalu.
Ogunsalu remains in the Taney County Jail.
More details on the story can be seen on the Branson Tri-Lakes News Website.
(Story by Jason Wert, Branson Tri-Lakes News)