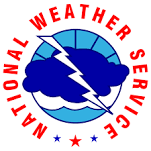 A final round of hot weather will start the week that will see a big transition.
Temperatures today could approach 100 in parts of the Lakes Region before rain chances start on Tuesday.
While more heavy rain is expected in south central Missouri and north central Arkansas, areas of the Lakes Region could see between an inch and an inch and a half of rain according to National Weather Service Forecasters.
With the frontal system moving through Tuesday, much cooler temperatures with forecast temperatures on Wednesday in the upper 70's.
Rain will move out by Wednesday with high temperatures the rest of the week in the 80's, lows in the 60's.