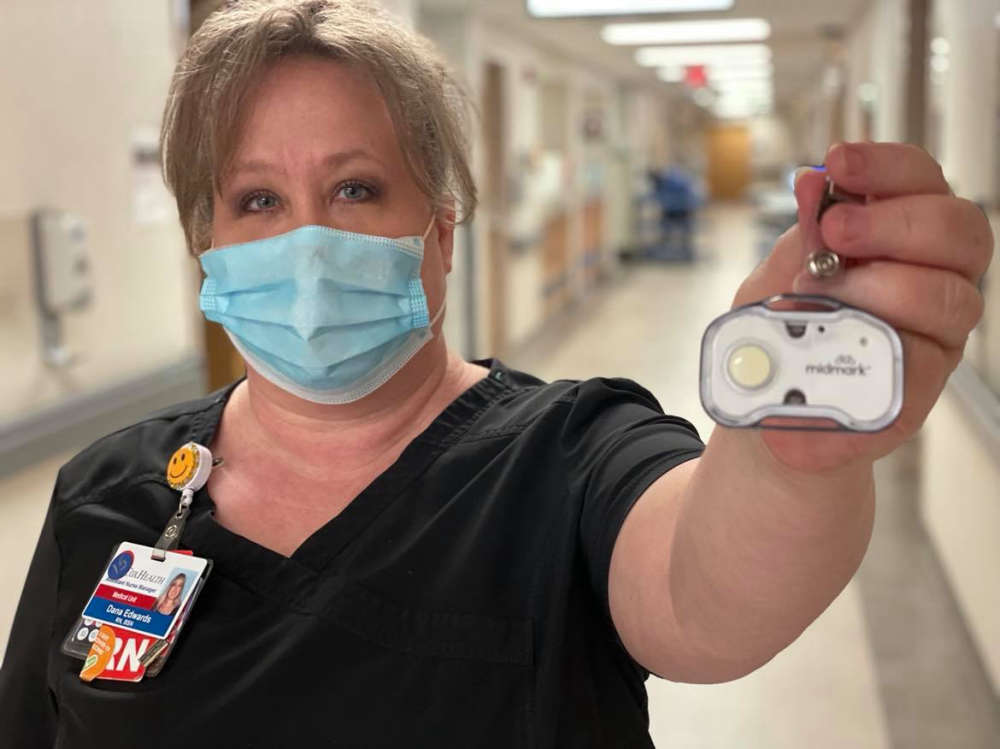 Photo courtesy Cox Medical Center Branson Facebook Page
The Skaggs Foundation has awarded Cox Medical Center Branson a grant to help with the protection of their healthcare workers.
According to releases from both the Foundation and the Hospital, the grant of $132,000 will bring technology to the Branson Facility that will allow for the workers to be equipped with Panic Buttons for protection against potential assaults.
According to the release from Cox, assaults on their staff members have tripled over the last year and these buttons will help alert security quickly to potentially dangerous situations.
"This project protects our No. 1 resource – our healthcare workers," says Skaggs Legacy Endowment Grant Committee Chairman Nita Jane Ayres in the Skaggs Foundation release. "When this project was presented to us in August, we saw the importance and urgency of it. Our healthcare workers already sacrifice so much but their safety should never be sacrificed."
According to hospital data, CMCB workplace violence increased significantly from 2019 to 2020, with the pandemic greatly compounding the issue. Total events increased 94 to 162; total assaults 40 to 123; total injuries 17 to 78; and assaults leading to injury increased from 42.5% to 63%.
More information can be found on the releases from Cox Medical Center Branson and the Skaggs Foundation.