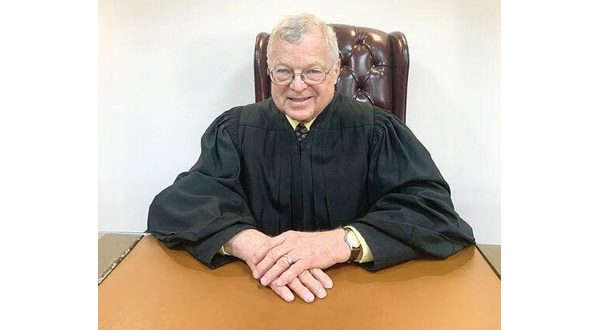 A recently retired Judge will return to the bench to help the court system with their overload of cases.
Retired Circuit Judge Gordon Webb of Harrison will return to the bench in Baxter County to help deal with a backlog of cases set for jury trials.
The request for Judge Webb to put on his robe once again came from Circuit Judge John Putman.
In a letter to the chief justice of the Arkansas Supreme Court, Judge Putman wrote that court dockets in the 14th Judicial District were "extremely congested with hundreds of cases awaiting jury trial." He said a special judge would enable more criminal jury trials to be set and disposed of than is currently possible.
The Arkansas Supreme Court made Judge Webb's assignment on September 7 under its superintending authority over lower courts in the state.
The cases on which Judge Webb will preside are in Baxter, Boone and Marion Counties. No cases were assigned from the Newton County Circuit Court.
The COVID-19 pandemic restricted the operation of courts in the state. As COVID-19 spread, courts were forced to utilize alternate means of moving cases through the system.
Judge Webb is assigned to 20 cases throughout the 14th Judicial District, six in Baxter County, ten in Boone and four in Marion.
14th Judicial District Prosecutor David Ethredge said Webb's appointment "will go a long way in helping us deal with the case backlog."
He said most of the 20 cases assigned to Webb "are ones that will take the longest to try, and that will be what helps the most."
Ethredge said some cases could be tried in a day "while a murder trial could take more than a week."
It is very fortunate, Ethredge said, that "Judge Webb is so familiar with the courts in this district and that means he will need very little time to get up to speed."
More details on Judge Webb's retaking the bench can be found with the full story from the KTLO Website.
(Story by Phillip Launius, KTLO)