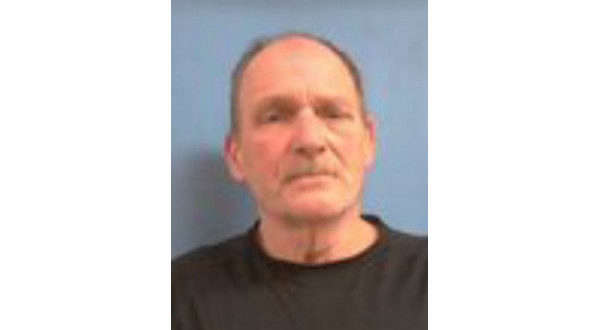 A Stone County man, wearing only a pair of chaps from the waist down, was arrested Wednesday evening following a multi-county pursuit.
Searcy County Sheriff Kenny Cassell identified the driver of the fleeing motorcycle as 57-year-old Vernon Eugene Dickens of Mountain View. Sheriff Cassell says Dickens is a felon with a lengthy criminal history. He was armed with a handgun when he was taken into custody.
Dickens' arrest follows a pursuit beginning in Stone County. Searcy County officers where alerted to the pursuit that originated in the Fox area. Stone County deputies had attempted to stop the motorcycle for a violation.
Officers pursued Dickens' motorcycle across State Highway 66 and into the Big Flat area, before traveling onto State Highway 14 towards Harriet.
Cassell says during the pursuit, speeds never exceeded 55 miles per hour. After reaching the intersection of highways 14 and 27, the motorcycle turned back towards Marshall on State Highway 27 where Searcy County Chief Deputy Dwayne Pierce waited in the area of Hickory Hollow Road clearing oncoming traffic.
At the intersection of Ponderosa Lane and Highway 27, deputies were able to perform maneuvers to slow the speed of the motorcycle to approximately 10 miles per hour, with the vehicle driving into the ditch, laying over on its side and coming to rest.
Sheriff Cassell says Dickens was returned to Stone County, where he will face multiple felony and misdemeanor charges. Felony charges are pending in Searcy County.
Cassell adds no injuries were reported due and applauds the assistance and the working relationship his department has with other law enforcement agencies, especially those like Stone County.
(From KTLO)