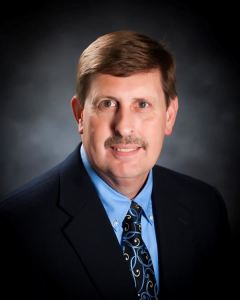 Harrison Schools Superintendent Dr. Stewart Pratt spoke about summer and the coming semester on KHOZ's Around The Table on Tuesday.
Pratt said he is proud of the community, staff and students for making it through the year. Summer school is taking place at the junior high for elementary through high school. The summer feeding program is also active right now.
The GOBSmobile is active every Tuesday and Thursday. "We're really excited and we've learned some things, and we're making modifications to make it even better," Pratt said. The GOBSmobile is a repurposed school bus that now functions as a mobile learning center. It comes with books, Chromebooks, technology, STEM activities and it has a WIFI hotspot. "The WIFI goes out about 300 feet," he said.
Regarding the coming semester, Pratt said the "spacing" and sanitizing will probably continue. He added that the hope is to have a "maskless" semester with not as much distancing.
The full interview with Pratt is on Around The Table's Facebook Page.
(by: JonChristopher Collins)