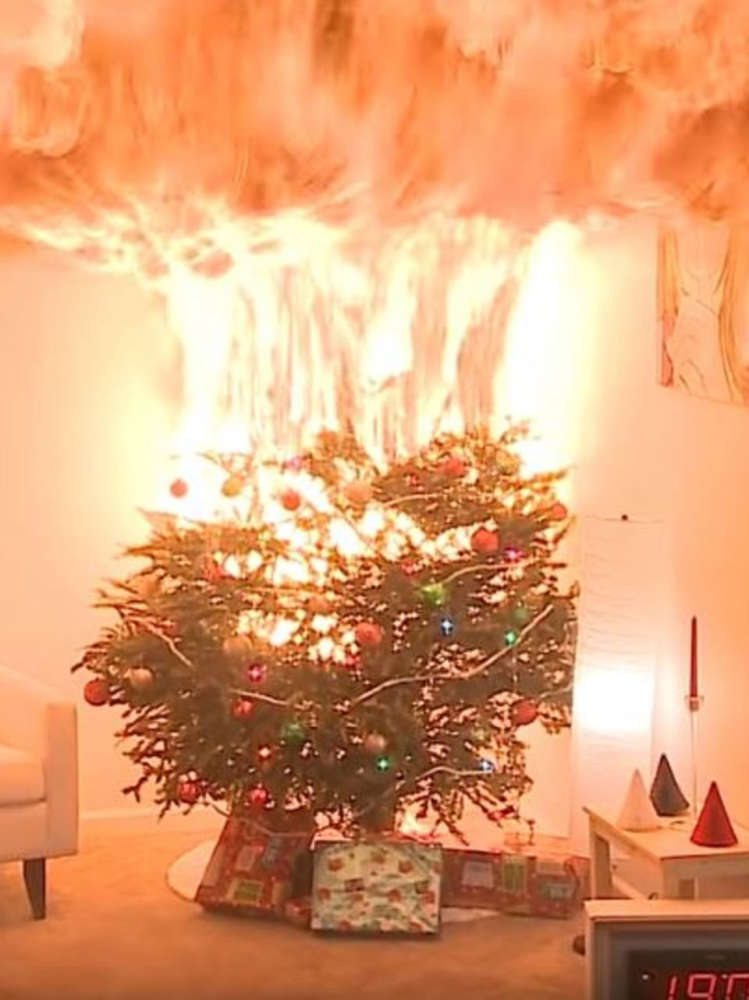 Tips on staying safe with Christmas trees, candles, and fireplaces.
Jeremy Sansing with the Harrison Fire Department joined KHOZ's "Around The Table" program on Thursday to talk about fire safety during the Christmas holiday season. Sansing gave a few keys to staying safe if you are decorating with a real Christmas tree.
His first piece of advice was to select a tree that has very green needles and to make sure the needles don't fall of easily when touched. "Keep the tree watered, make sure it's damp and before placing a tree in the stand make sure you cut two inches from the base of the trunk," he said. Trees should also be placed out of the way of exits and watered daily.
Sansing said one of the most common source of holiday fires are candles. He encouraged people to purchase decorations that are flame resistant and keep candles away from all decorations including the Christmas tree.
As far as fireplaces go Sansing said to keep a screen up in front of the fire if you are burning wood. The fire department has a flue brush program where people can rent a flue brush free of charge from the fire department to clean out their chimneys.
When it comes to gas fireplaces Sansing said cleanliness if very important. "If you allow dust and dirt to build up in there, now you're burning carbon," he said, "the flame really should be a bluish color. If it starts turning orange then chances are it needs to be cleaned. And make sure you have your carbon monoxide detectors in the home for natural gas."
Sansing also reminded Harrison residents that real trees are not allowed in commercial buildings.
The full interview with Sansing can be found on the Around The Table Facebook Page.