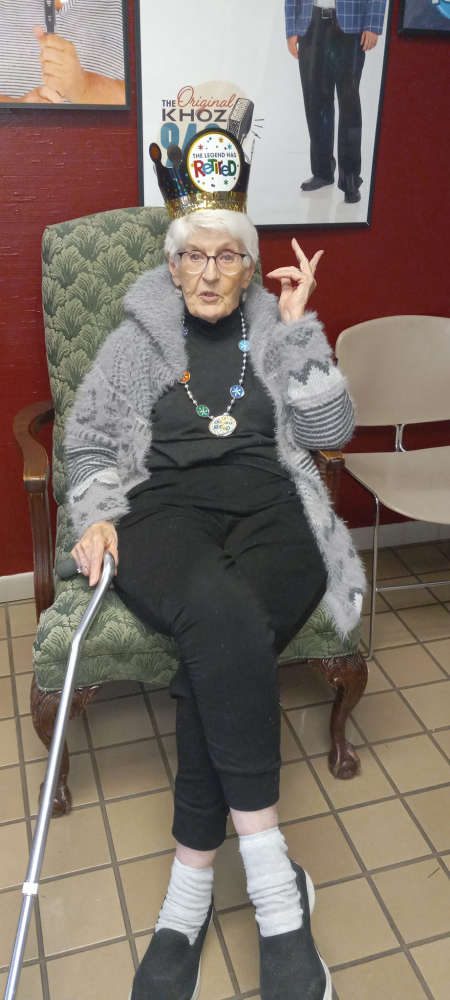 "Radio can be a brutal business and few survive it for the long haul.  Zettie didn't just survive.  She thrived." - Governor Mike Huckabee 
KHOZ celebrated Zettie Johnson's Retirement on January 20th, hosting a reception for all of Zettie's friends to drop by and wish her a happy retirement.
She spent 56 years in Harrison Radio, more than 30 of which were at KHOZ. She officially retired at the end of 2021.
As part of her reception Zettie received a letter from the owner of Ozarks Dynacom, (KHOZ and its sister stations) former Arkansas Governor Mike Huckabee thanking her for her years of service and wishing her a happy retirement.
The letter reads:
To Zettie Johnson
From Mike Huckabee
After over 50 years as a pioneer and legendary figure in the annals of Arkansas broadcasting, Zettie Johnson has officially signed off and retired, but not before blazing trails in the radio world that others will follow but none will ever exceed.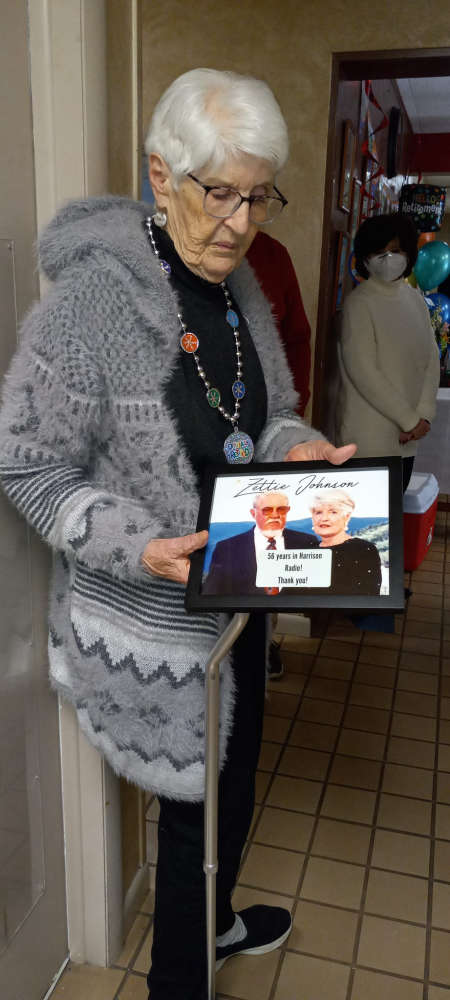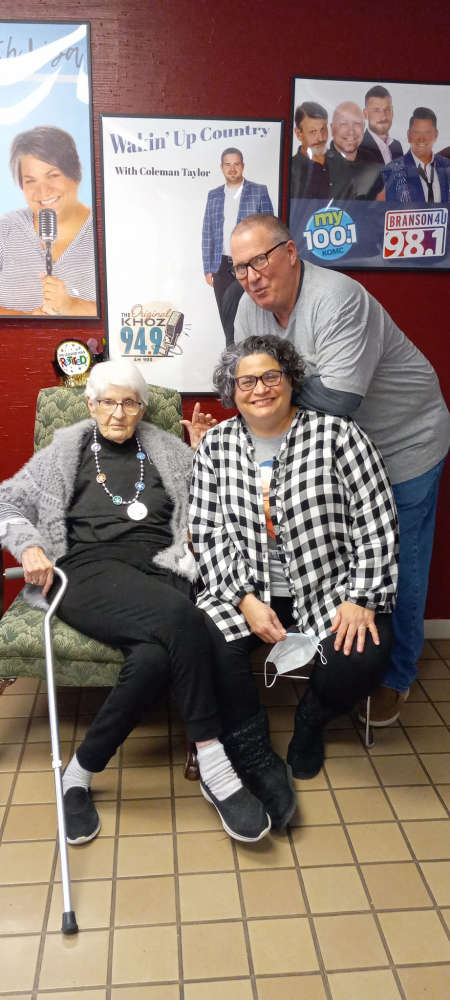 To say that Zettie worked her way up the ladder is an understatement to the fact that it was exactly hard work and professionalism that took her from being an assistant to a station manager in the 60's to become the first woman to manage a radio station in the state in the 70's.
Most all of her time has been spent in the Harrison market which means that for several generations, she's been the face of radio broadcasting in Boone County and beyond.
Radio can be a brutal business and few survive it for the long haul. Zettie didn't just survive. She thrived. She has earned her retirement, left an indelible mark on the industry, and walks away with the love and respect of her peers, friends, clients, and most of all her family.
Congratulations, Zettie! God bless and may the power to the tower always be at full strength!
Respectfully,
Mike Huckabee