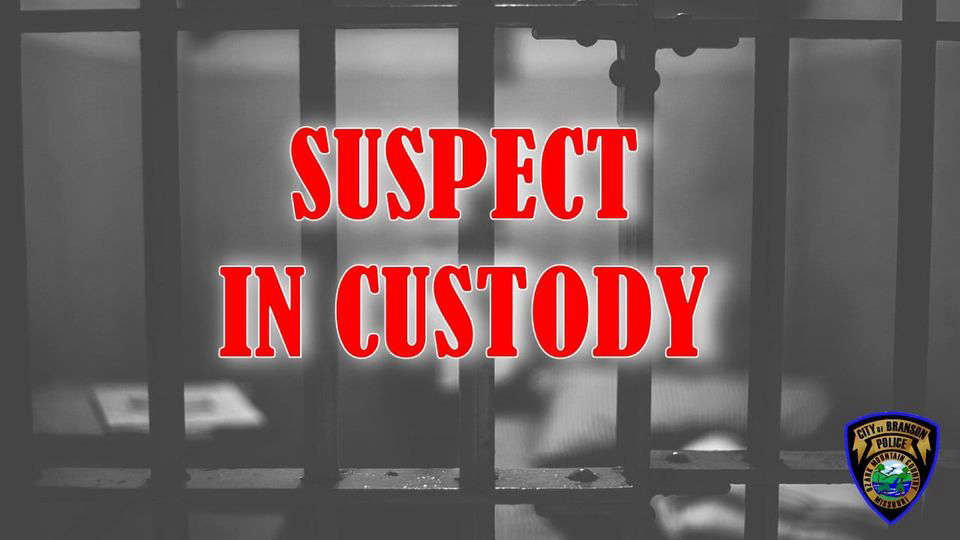 An investigation into a stealing incident leads Branson Police to an arrest of a homicide suspect from Colorado.
A release from the Police Department indicates that officers had been dispatched to a local business Wednesday to investigate the stealing incident. The report indicates a customer had left the purse in the business that was stolen by an employee, who was later determined to have falsified his identity to the business owners.
Once investigators discovered the suspect's true identity, they discovered the outstanding warrant for homicide from Colorado. Branson Police searched for the suspect Wednesday night into Thursday morning before being located and arrested without incident.
"We are extremely proud of our officers and detectives. Branson police employees are true professionals and committed to providing excellent police service" Chief of Police Jeff Matthews said in the release.
The identity of the suspect was not named in the initial news release, but information later obtained by the Branson Tri-Lakes News indicates the name of the suspect is Jacob Daniel Taylor, who had an active homicide warrant from Denver. Taylor had a warrant issued for his arrest after failure to appear for a court hearing in December.
(Additional reporting provided by Jason Wert, Branson Tri-Lakes News)